9 tags
5 tags
6 tags
5 tags
4 tags
7 tags
9 tags
Chubby corsetry... →
One thing to consider as a plumpette, when it comes to wrapping your body in steel and satin, is length. Yes, as often is the case, size/length does matter and I have had some great reviews for What Katie Did, specifically their Morticia corset. If the length of a waspie or cincher is to short, it is liable to prong you in the bum, especially if you tight lace/waist train. Morticia is a smexy...
8 tags
7 tags
7 tags
7 tags
Cake or Cheese and other wedding related decisions
Wannabe brides and grooms, you may have thought you know what you want for your big or small day. I promise you… you will never have so much choice again in your life, you have no idea what you actually want. Aside from those of you who don't want to get married. I can't really cater for you in this post… because … well.. there wouldn't be one.. so read on out...
Going to the Chapel.......
It's been a mad year. I've moved. Started a new job. Made redundant. Proposed too. Nearly bought a house…. but the redundancy killed that off. So here I lie (tummy first, whale stylee) facing my work siesta, ready to chuck myself in the deep end of wedding planning. Truth be told, within 3 weeks of becoming engaged, we had already picked out and booked the venue, selected the...
1 tag
7 tags
5 tags
4 tags
1 tag
4 tags
...and then there was light..
Firstly I'm alive and well just been enjoying the domestic life! But I'm back and up to my eyes in Gadgets so I'll be back up to my fat fashion seeking ways! Keep your eyebugs peeled!
13 tags
9 tags
40's pieces at inspired prices.
  Birthdays coming u? Planning for christmas? Not sure what to get your lady love or your best friend? Check out Ruby and Rose. Beautifully chosen pieces of jewellery made from an equisite range of semi precious stones at insanely reasonable prices. Like their FB page and watch the vlog to see how versatile their range is! Tactile, precious and so much more than the throw away plastic crap that...
6 tags
24 little hours...
Good evening one and all. Life has been keeping me busy and shopping. I've been on holidays, had a job interview, broke my washing machine, bought wellies. You know, the usual. But oh how life changes. The Lord has been offered a job here in the South East, so i am happy to say it's all hands to the deck. Move, move, move! So before my life changes further still, lets snack on some...
6 tags
Sale Sale Sale
Canny Fatshionistas, get yourself to Simply Be and check out their up to 70% off sale. Their delivery couriers might be a bit crap at times and you HAVE to open a credit account to shop with them - don't agree with that myself - but they do still have some great bargains in their sale. Brands Like Anna Scholz for and Joe Browns are a good investment. So have a look. I'm not a huge...
I want this.... Get saving people! →
5 tags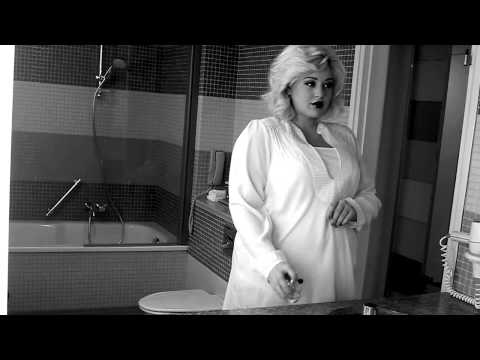 9 tags
What a difference a day makes...
I'll be 30 next year. For some reason in the western world at least, when we hit birthday's ending in 0, we all go bit mad and/or miserable. So to stave off Birthday blues,i am planning a year of sporadic trips/events and activities. Hell, i've been on this planet for 30 years, damn straight I need payback! So, what have you got planned, i hear you type… then delete. ...
4 tags
5 tags
Fake, Fake, Fake, Fake Fa-Fake it.
Marquita Ping has been reported as admitting that she has and will use foam pads to fill out her shape in response to clients desires in the so called "plus size" fashion industry. I posted the link on Simply Be's Facebook, where i often write little titbits, this was my comment: "I think that with any clothing or make up product, advertisement should represent and value...
Question
Is it a good sign when your other half measures your ring finger size and then starts talking about weddings?   Better buy my mum some Tena, just in case, the excitement might be to much…. A crane will be needed to hoist me up, of course!
Here comes the Bride, soooo very wide...
Firstly, i'm neither engaged or getting married. But i have been thinking a lot about wedding planning.. Completely idealistic and random and possibly something i should have been doing as a child. Hey ho. Apparantly the average UK wedding costs £21. Now… if you have spent that much on a wedding and you are on a modest joint income of, say, £40-60k. I think you are nuts. My partner...
fatweddings:
Hey professor..
Good news everybody!! I've been offered an interview for a job in the midlands I applied for! However I've turned it down as they can't pay enough or be flexi on hours. Seem a bit rough? When you've worked hard to build your training and are a professional in your field, you don't take second rate. That's not fair in me or the hard work I've done. Plus a...
11 tags